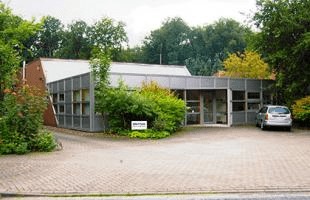 Years of experience
BREITFUSS Messtechnik GmbH is a family-run business. Since the foundation of the company in 1983, we have been serving public and private clients and developing high-quality technical solutions. Our services range from mobile laboratories to NBC incident vehicles and data acquisition equipment.
Custom metrology solutions
Our strength lies in the design and manufacture of mobile monitoring equipment. Projects with a high development content, custom designs, and small series tie in best with our corporate structure. As an external development service, we are able to deliver extensive, complex systems with a small team of specialists.
Interdisciplinary expertise
In recent years, we have completed a variety of international and national projects. The technical and specialist knowledge of our employees is ultimately the key to our success. Our interdisciplinary team includes physicists, chemists, electrical engineers, mechanics, and software developers.
Satisfied customers
Our goal is to create sustainable value for our customers. We achieve this through putting our many years of project experience and technical expertise into practice. In our project work, we address the needs of our customers and assist them in close coordination throughout the various stages of implementation.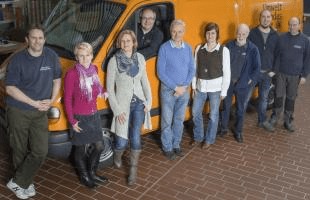 Founder
Dipl.-Ing. Gernot Breitfuss studied electrical engineering at the Höhere Technische Bundes- Lehr- und Versuchsanstalt (Federal Higher Technical Education and Research Institute) in Salzburg and physics at Vienna University of Technology, working at the Institut für Geophysik (Institute of Geophysics) at the latter for some time. He then worked at KROHNE Messtechnik in Duisburg until 1979, before starting his own business. He was the sole director until 2005 and he and his daughter Ulli Breitfuss then acted as equal partners in the management of the company until 2009.
Managing Director
Dipl.-Ing. Ulli Breitfuss completed her chemical engineering studies at Fachhochschule Ostfriesland (Ostfriesland University of Applied Sciences) with a diploma thesis on "Prüfgasherstellung nach dem Prinzip der dynamischen Injektion" ("Span gas production based on the principle of dynamic injection"). She subsequently gained experience in a large multinational company, working in the process development department of Procter and Gamble, before joining Breitfuss Messtechnik GmbH in 2001. Ulli Breitfuss has been the sole managing director of the company since 2009.
Our achievements to date show that we are on the right track. We will build on this success and further strengthen our position in the market as a specialist provider in the field of monitoring. To this end, we strive for continuous improvement to offer you the best possible technical expertise.
Individual consultation
We match prototypes, special designs, and small series to our customers' needs and ensure sustainable system integration. Various technologies and devices are combined to form complex measurement systems that fulfill a multitude of requirements.
Comprehensive solutions
We value the detail within the overall concept, from the planning to the implementation, and finally the follow-up phase. We offer integrated solutions as well as individual components in the areas of mobile laboratories, environmental monitoring, public safety, and data acquisition.
Sample projects
A multitude of projects speak for the innovation and quality of our work. These provide an initial insight into the broad professional spectrum we cover and offer an indication of a number of custom solutions we have developed for public and private customers. We have compiled a selection of our projects for you to offer a general overview.
Personal conversation
First impressions count! We would be happy to discuss your project with you in person. Why not give us a call or visit us in Harpstedt? where you can take a look at our workshop and learn more about how we work.